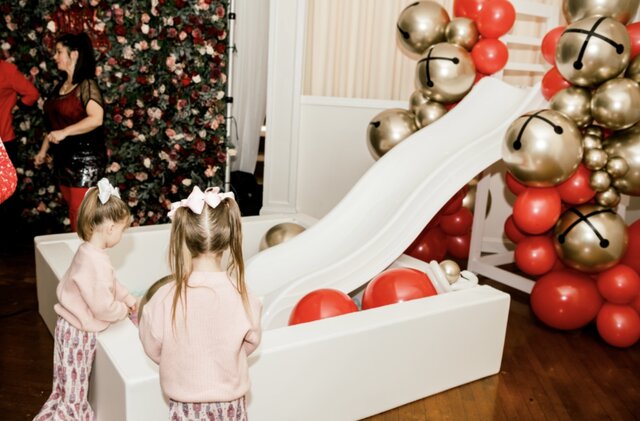 Description
Oh you facny huh!?! Our Royal Lux Play Package is our first package to introduce our GIANT BALLPIT AND SINGLE WAVY SLIDE. This package is a kids crowd pleaser! This one will have kiddos of all ages jumping and sliding for JOY! Our slide and ballpit comes with an attendant. Looking for someone to watch the entire area? Add a chaperone to your package for an extra set of eyes!
INCLUDES:
• 12 x 24 Play area with fence
• 13 x 13 x 10 White Bounce House
• Grey softplay setup
• 10 x 7 Ballpit white white, clear & pearl balls. Additional colors avail upon request.
• Large Wavy Slide