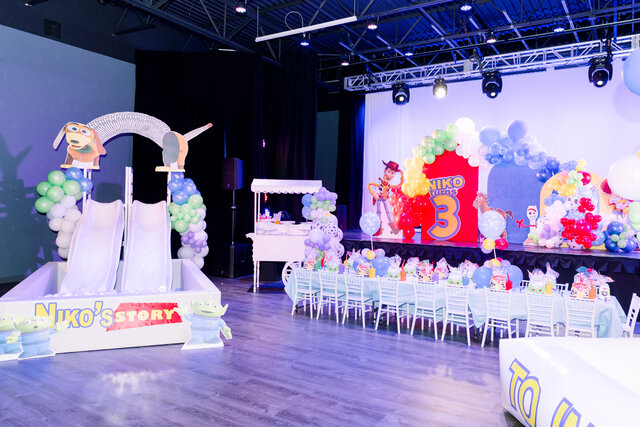 Description
Want it all? This is our most wanted and most booked package. This package has it ALL!! Fun for all ages!!
Includes:
3-in-1 Combo Bounce house with Ballpit & Slide
Large Ball Pit (10ft X 7ft)
Double Wavy Slides
Softplay Obstacle Course (Includes 2 climbers, imagination blocks, stairs/tunnel/slide)
Disinfected Balls
TWO ATTENDANTS
2 Animal Hoppers
Fences
Up to 4 hours of fun!